Under the Nile Buddy Organic Comforter Yellow Stripe
Under the Nile Buddy Organic Comforter Yellow Stripe
Under the Nile
Made with organic Egyptian cotton and stuffed with organic Egyptian cotton this beautifully baby buddy soft comforter is handmade and fair trade. Suitable from birth and machine washable, these baby comforters are made from the cotton scraps from the manufacture of organic baby clothes. True upcycling - nothing is wasted.
Approximate size: 20 cm x 24 cm
All Under the Nile toys are handmade so sizes can vary significantly. Dimensions are given as a guide only.
Under the Nile
100% Egyptian Organic Cotton
Made in Egypt
Fair Trade. GOTS certified
images©boobox.co.uk 2022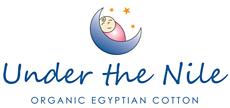 Availability:
Out Of Stock