Dandelion Pink Woven Umbrella Print Romper & White Cotton Top
Dandelion Pink Woven Umbrella Print Romper & White Cotton Top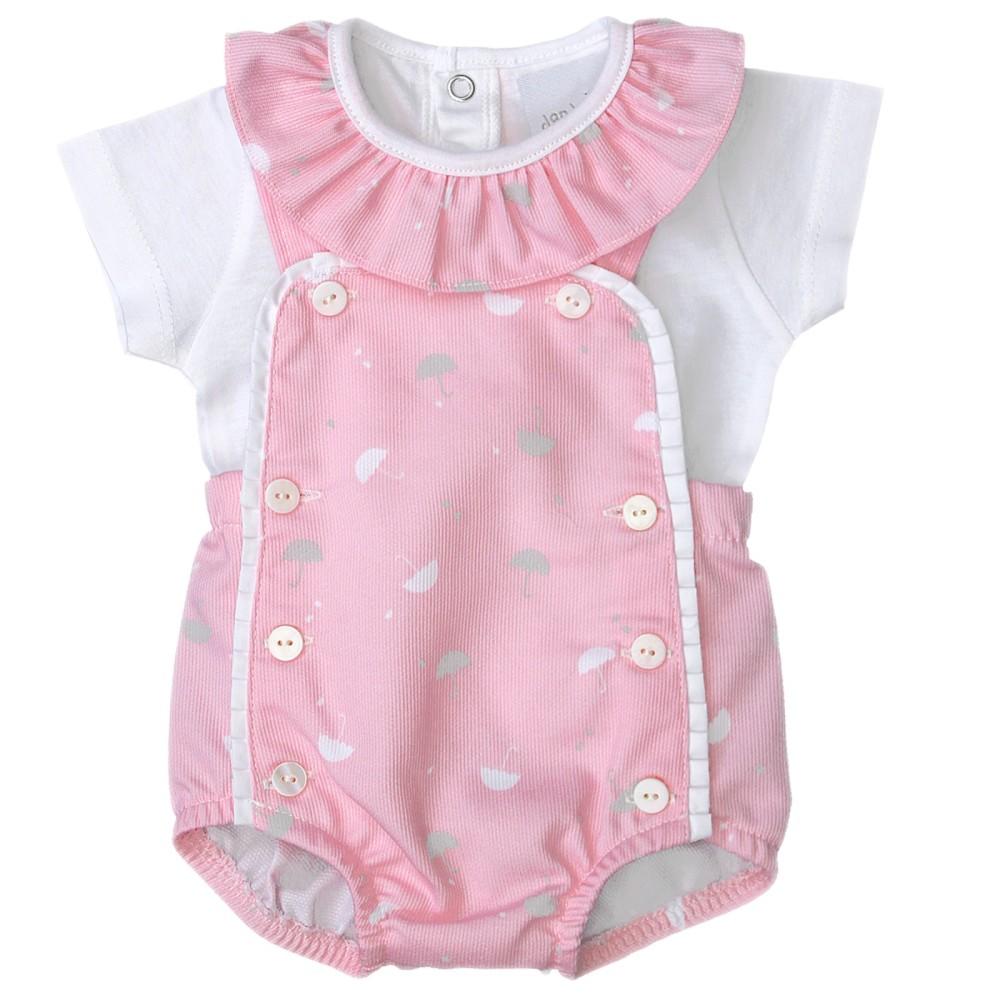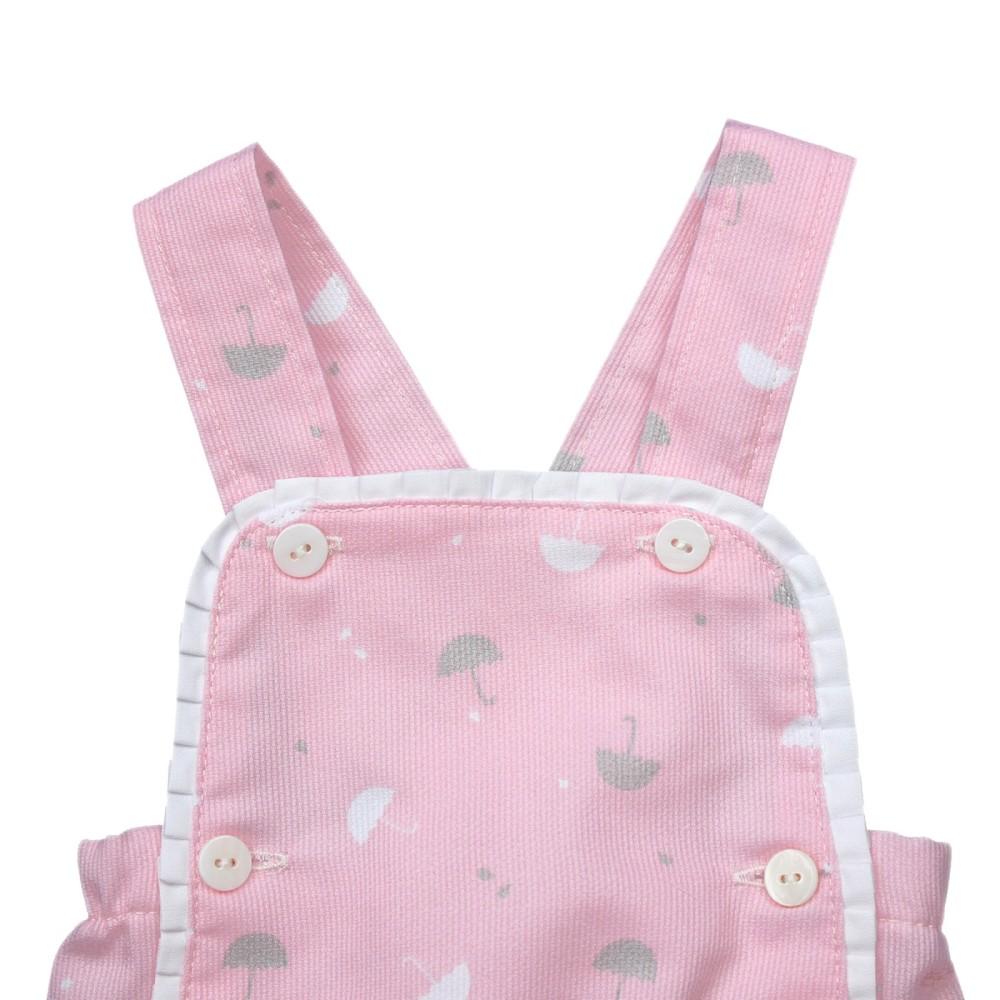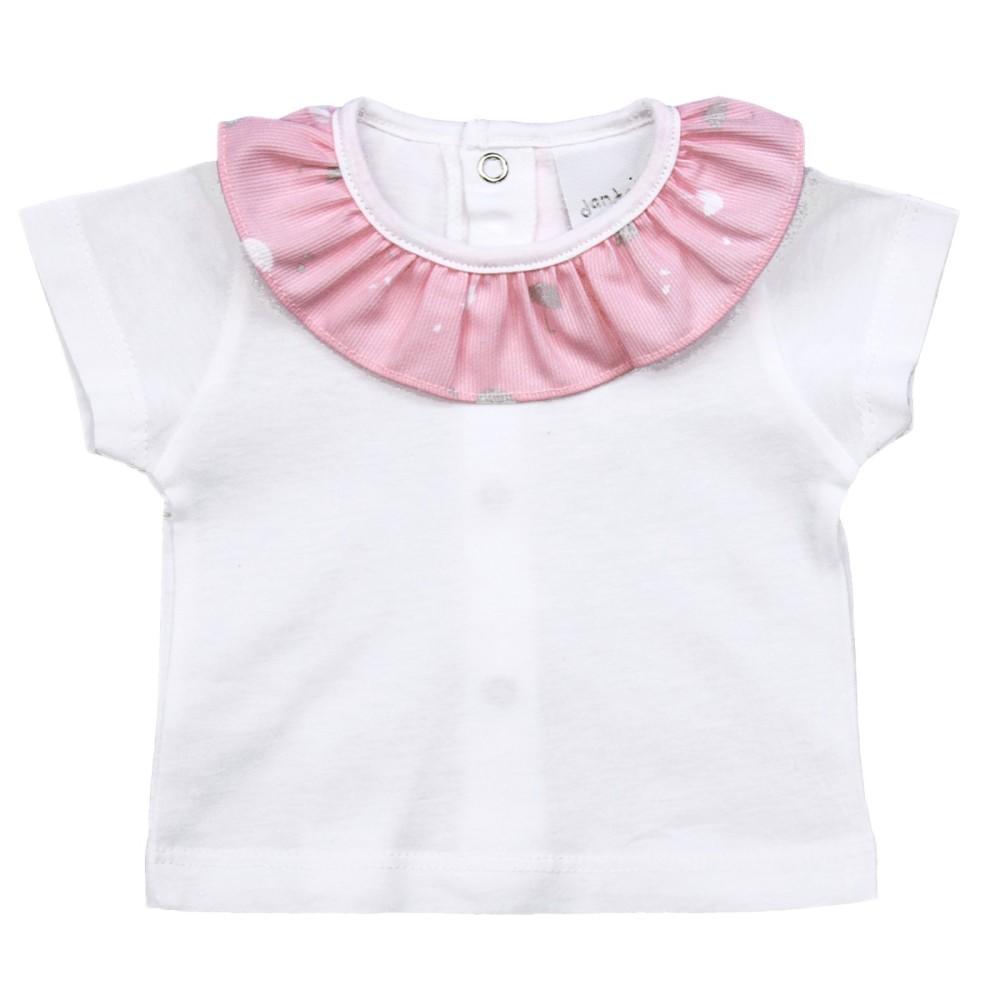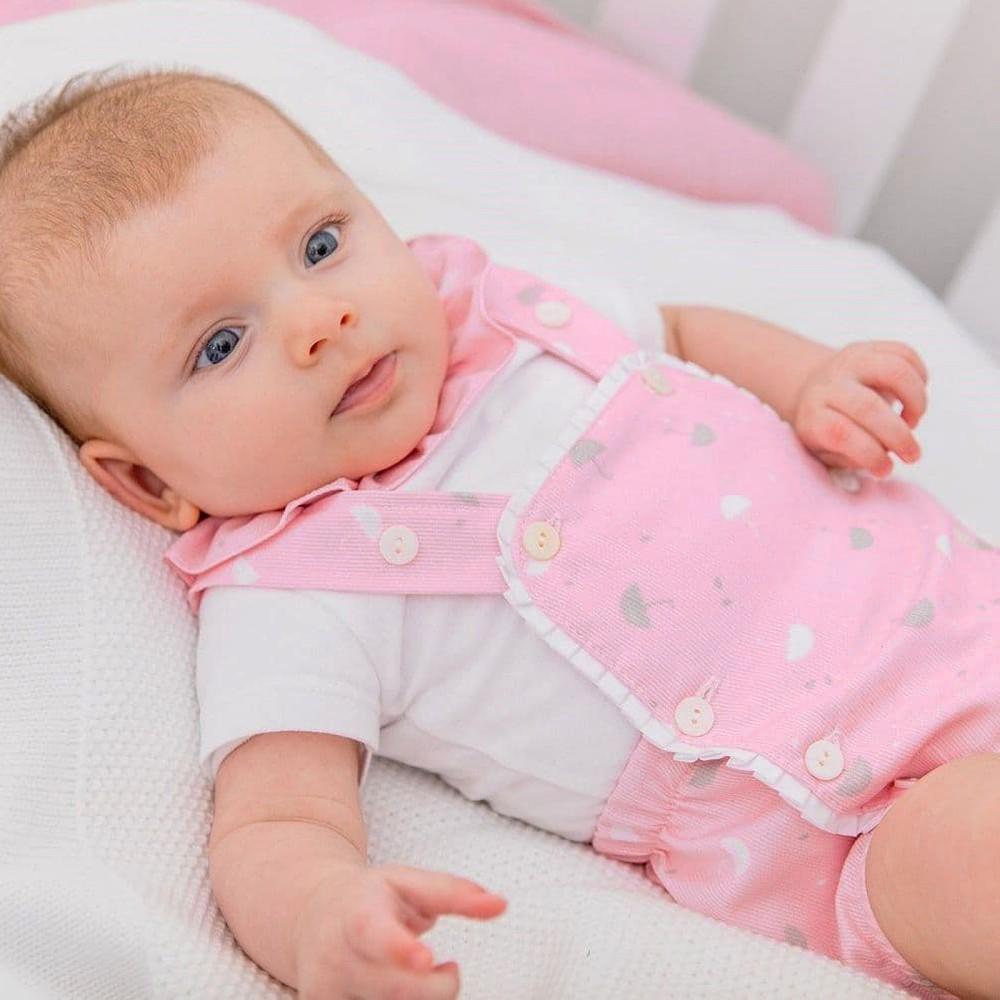 Dandelion
Cotton short sleeve top with full back poppers and woven frilly collar in contrasting colour in an all over `Umbrella` print. Separate woven dungaree romper in matching `Umbrella` print with elasticated waist and legs, two rows of front opening buttons, and crossover braces with two position front button fastening. The outer front panel is trimmed with a contrasting gathered plain fabric and the inside front panel of the romper is lined.
Fabric : 100% Cotton
Machine washable at 40° degrees.
Made in Portugal
Images©boobox 2022