Best Years Knitted Multi Stripe Woolly Mammoth
Best Years Knitted Multi Stripe Woolly Mammoth
Best Years
Best Year`s gorgeous Woolly Mammoth toy is now available in colourful stripes. This new woolly mammoth is also tactile and knitted with soft tusks. A cuddly and sturdy knitted toy and a fabulous alternative to the brown pre-historic Woolly Mammoth toys.
Approximate size : 19 cm x 30 cm
Dimensions can vary and are given as a guide only.
Suitable from birth and machine washable.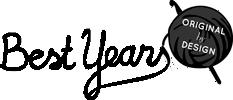 Availability:
Out Of Stock