Best Years Knitted Large Moss Green Dodo
Best Years Knitted Large Moss Green Dodo
Best Years
Dodo knitted soft toy in moss green with pink webbed feet. The dodo may be extinct but she is alive and well in the Best Years range. Dodos are now extinct but were flightless birds that many people are first introduced to when reading Alice's Adventures in Wonderland. They were indigenous to the islands of the Indian Ocean.
Suitable from birth and machine washable.
Approximate size: 24 cm x 32 cm x 13 cm
Materials : 100% Acrylic.
Ethically sourced.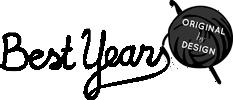 Availability:
Out Of Stock